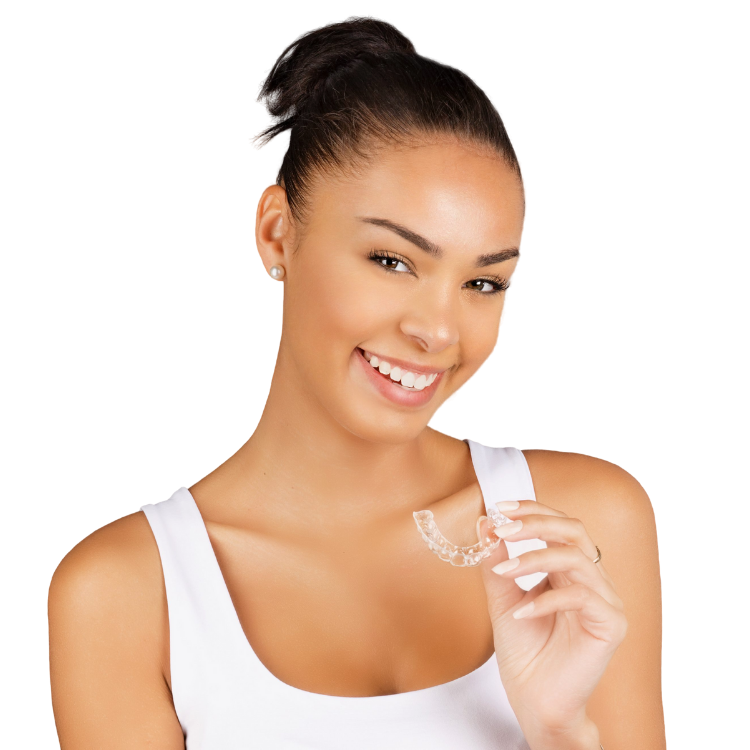 EVOLVE.
SMILE.
Align your smile with Evolusmile invisible aligners.
Our price 1300€
VS
Clinic price 3500€+
Align your smile with Evolusmile invisible aligners.
How does it work?
The steps to follow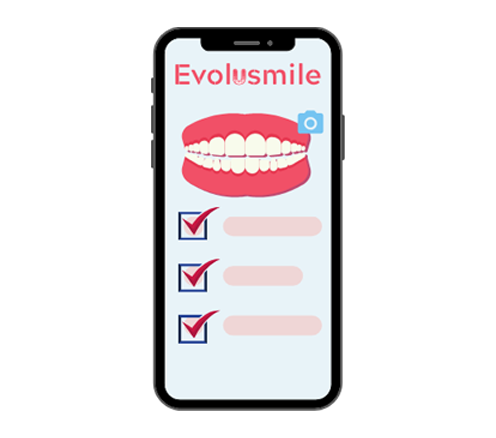 To find out if you are eligible for the Evolusmile treatment: Answer a questionnaire in a few minutes and send us 5 photos of your teeth. You will receive a response from our dentists within 48 hours.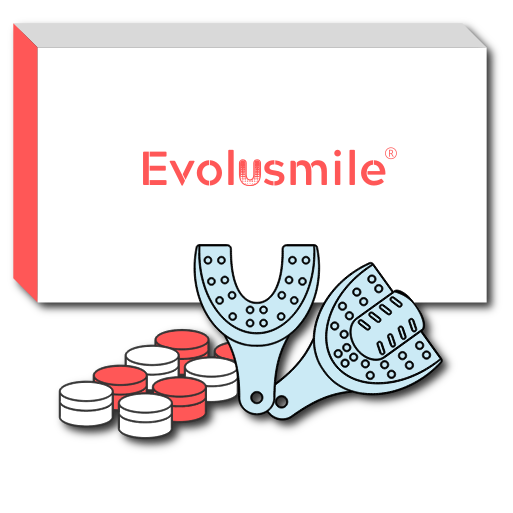 2.
Make your dental impressions
Make your dental impressions by yourself with our kit. Our orthodontic department will establish a custom treatment plan, as well as a 3D view of the future results.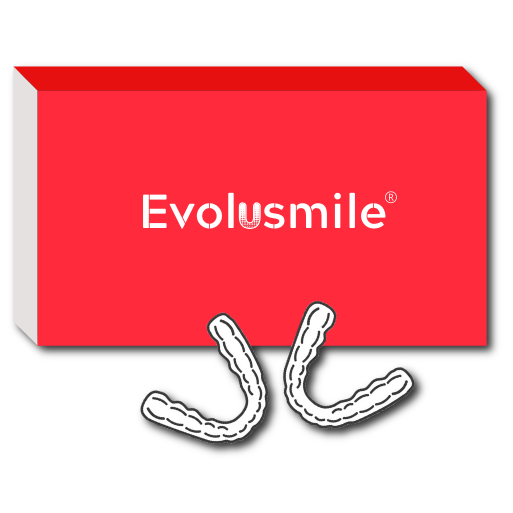 We will send you a complete set of invisible, custom and scalable aligners. Within a few months, your teeth will gradually align so you can enjoy a new smile.
Treatment quality
Expert dentists
Fabrication Européenne
Guaranteed result
Expert dentists
Our dentists are specialized in aligner treatment.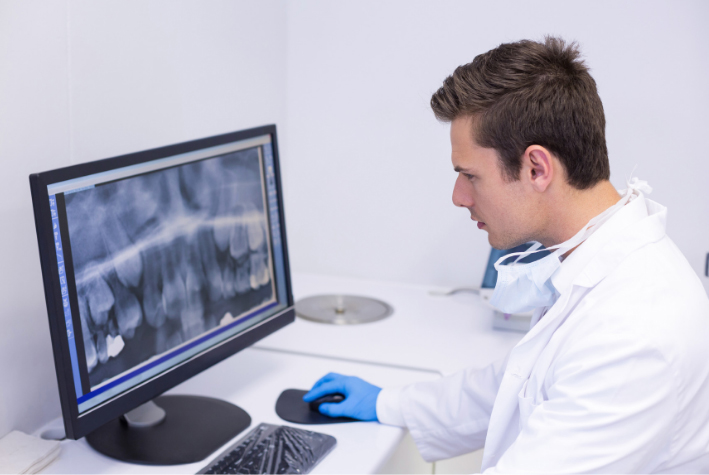 Fabrication Européenne
Produit fabriqué selon les normes Européennes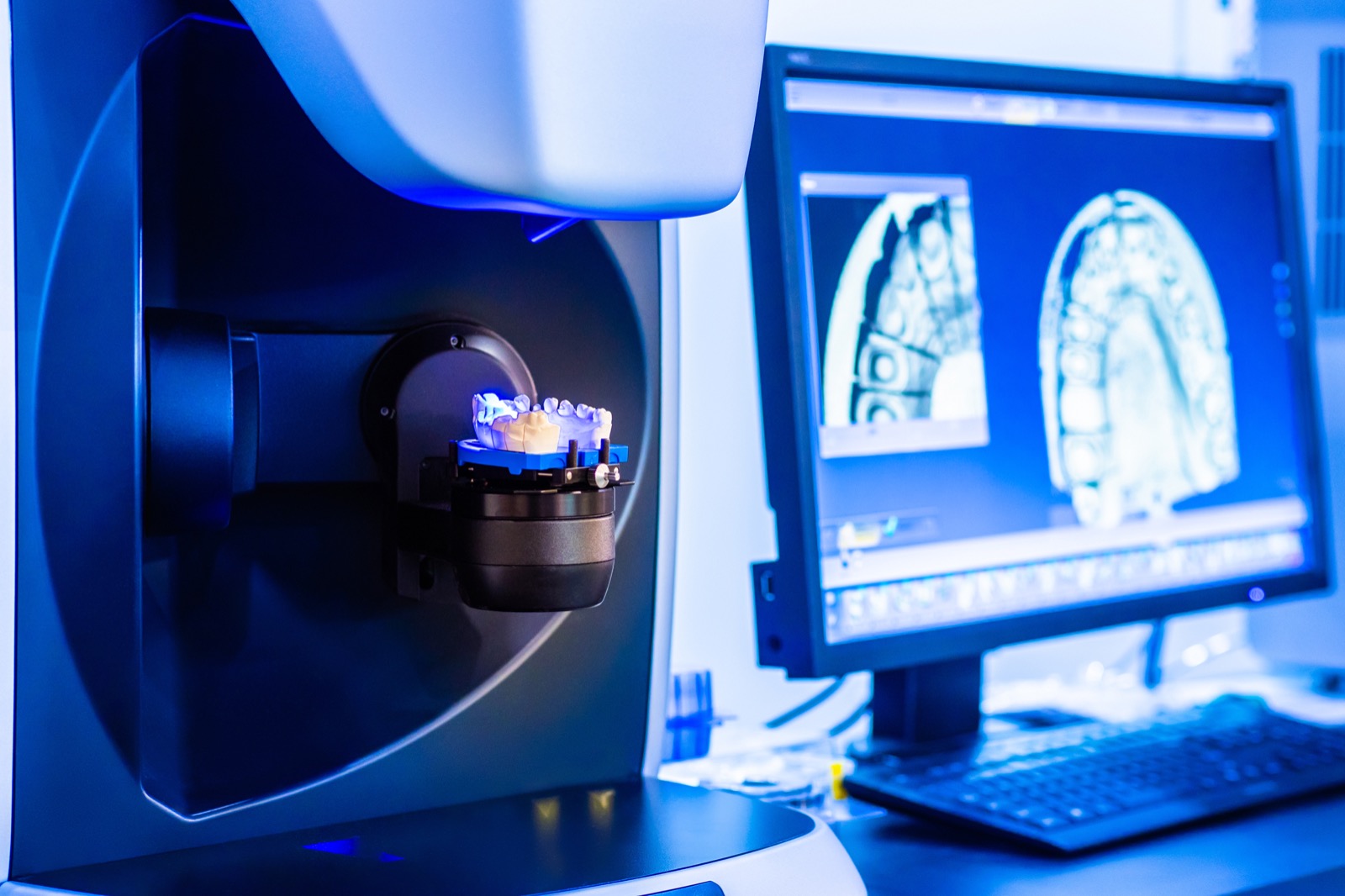 Guaranteed result
You will pay only if we are certain that your case is treatable.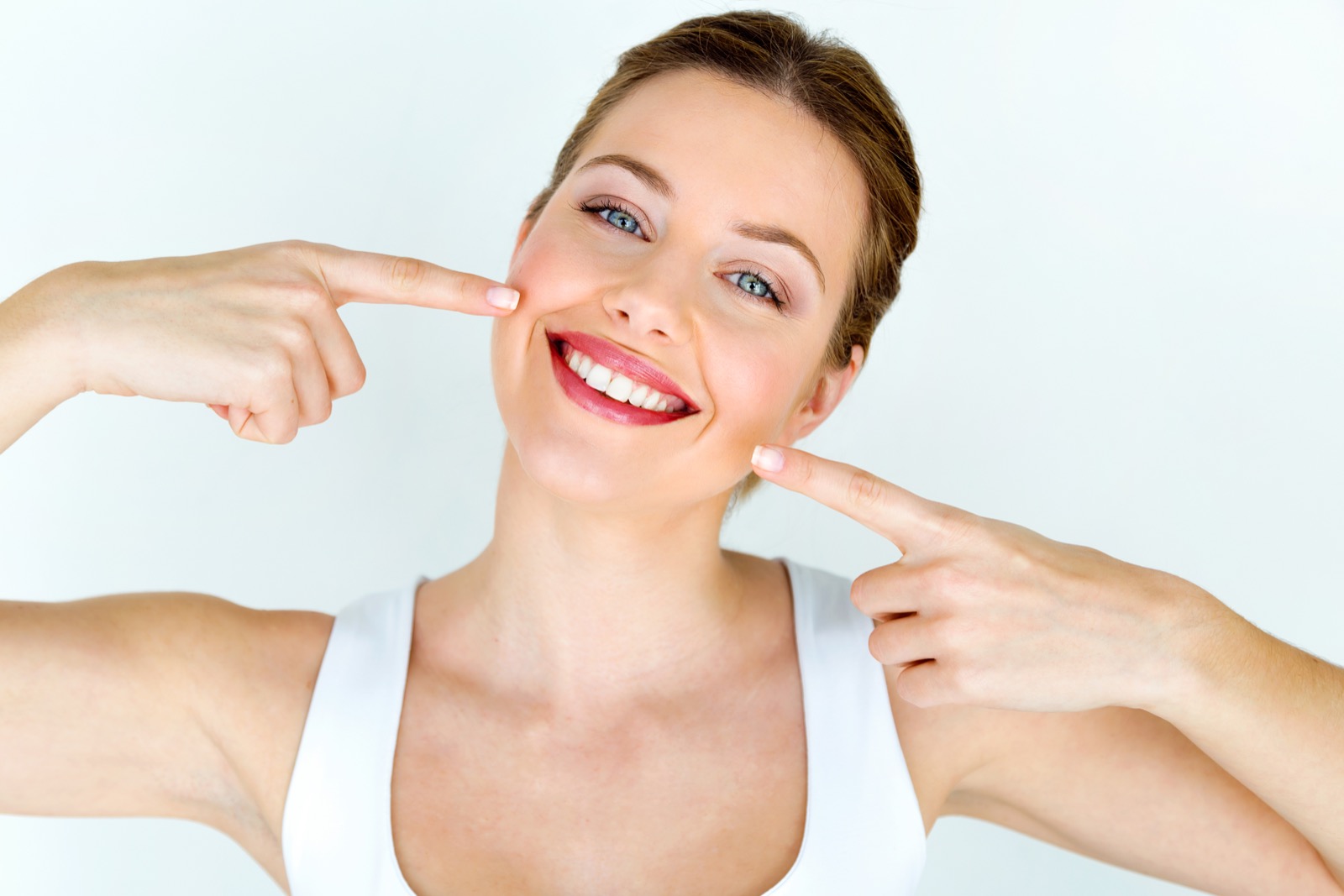 How much does it cost ?
Align your teeth and get the smile you want at a price that makes you dream !
Take care of your smile while staying at home ! Don't waste time waiting for an appointment with your orthodontist or spending your afternoon in a waiting room. This new online treatment system allows you to treat your teeth at home without waiting! A high precision treatment, performed remotely by orthodontists specialized in aligner treatment that will cost you less than a treatment in clinic.
The Evolusmile difference
Metal braces
Classic aligners
Evolusmile aligners
Treatment price
>2000€
>3500€
1300€
Custom 3D digital preview
Guarantee without BPA or phthalates
Why choose Evolusmile ?
Unlike traditional braces, Evolusmile aligners are thermoplastic, thus offering a more comfortable experience and a better oral-dental hygiene. No need to change your eating habits or lose your appetite, our aligners are easily removable.
By the optimization and the digitalization of a treatment process, Evolusmile offers you high-quality aligners at a price significantly cheaper than the price in clinic. Our aligners can be paid in installments ! You will not be required to pay anything until our Evolusmile specialists guarantee a solution for your case. If you break an aligner for the first time during the course, get a new one for free.
Our aligners are the result of a fusion between the latest digital technologies and 3D impressions. From the digital impressions of your teeth, the practitioners elaborate the necessary displacement of all your teeth, in order to obtain an alignment and a harmonious meshing ,by using a software of an orthodontic simulation. This simulation is then sent to a laboratory specialized in the designing of necessary aligners. We have treated more than 1000 cases with a successful rate of 100% with our invisible aligners.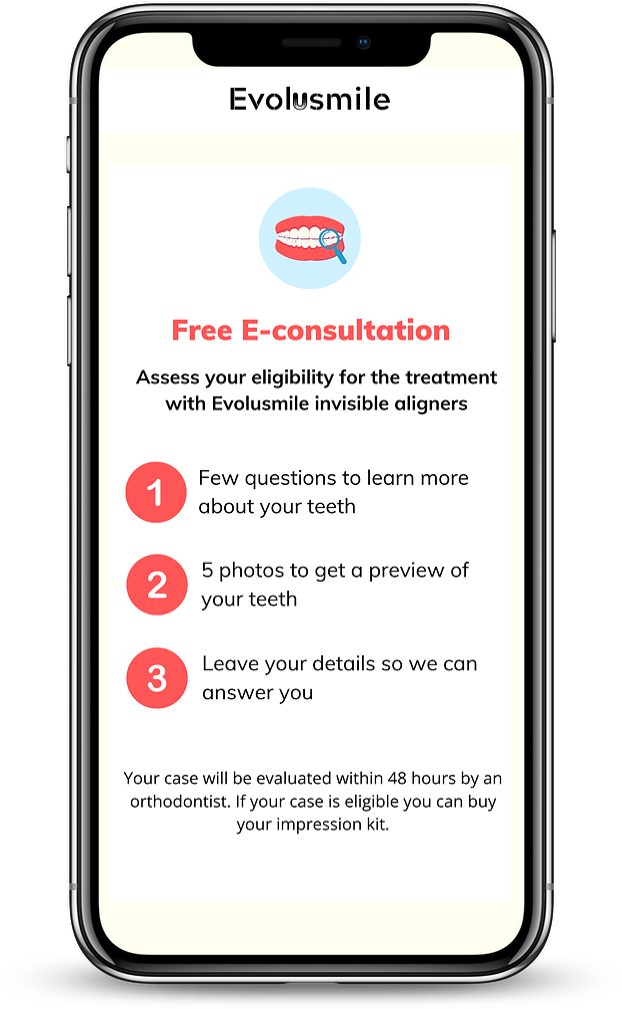 Test your eligibility in a few minutes, free of charge
Am I eligible?
EVOLVE. SMILE.

Evolusmile 2023. All rights reserved.